Project Highlights
Claasen Group Inc.
Identifying and structuring deals between nations requires an unrivaled level of expertise and sophistication, along with a strong network of strategic associates. Because of the complexity involved, large international business deals sometimes take years to develop.
CGI's tenacity and perseverance — combined with our unique understanding of each country's culture and business environment — are just a few reasons why our team is so successful.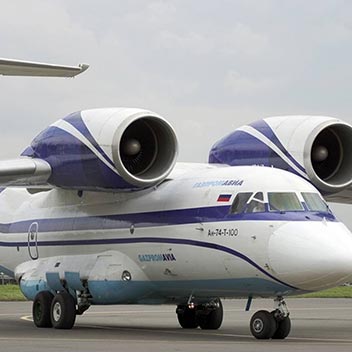 Success Stories
CGI has a long history of successfully structuring deals to buy and sell large commercial VIP Presidential aircraft from one sovereign country to another.
Through our global network of strategic partners – each of whom represents CGI as a geographic region's director — we have been able to procure various commercial Boeing and Airbus aircraft for large corporations.
These aircraft are usually not publicly available — but CGI's personal relationships in these countries make it possible to procure the aircraft for our clients.
After an extended business development process, CGI signed two of these agreements worth more than $300 million in 2019 — with a third in progress.
CGI has several Boeing and Airbus Commercial aircraft, Ilyushin 76TD and large Antonov transport aircraft under contract for clients in Eastern Europe, Africa and North Asia.
As a result of our success on these projects, CGI will establish our newest venture — Volarge. This new venture will partner with governments in emerging market countries to start their own state-sponsored airlines or restructure the airline with an updated fleet of suitable aircraft under a unique financial finance program designed by CGI . With help from Volarge, emerging market countries will be able to leverage the benefits of airline-based tourism and cargo to reach profitability.
In our most successful projects, our corporate clients purchase aircraft for self-use, disassembly or conversion. Using our same business philosophy, we have placed numerous aircraft from our corporate customers with government-owned airlines in our target markets and found new homes for surplus aircraft amongst our customers.