About Claasen Group Inc.
Claasen Group Inc.
The story of CGI (Claasen Group Inc.) is closely linked with the story of Founder and CEO Johan L. Claasen.
Johan began his professional life in corporate and investment banking in South Africa. In the decades since then, he's demonstrated proven corporate and entrepreneurial experience in numerous industrial sectors.
In South Africa, Johan served as the Chairman and CEO of a leading industrial group and six publicly listed companies in a range of industries, winning numerous business awards and accolades. A few of these include Junior Businessman of the Year from the Johannesburg Chamber of Commerce, Businessman of the Year from the Cape Times Award, and the Award for Exceptional Success in Business from the University of Stellenbosch's business school.
In the latter part of his career, Johan leveraged his decades of business development experience to create the U.S.-based Claasen Group Inc. (CGI).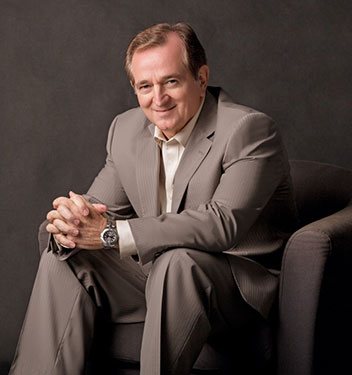 Founded in 1993, CGI specializes in international business development and corporate advising, with a primary focus on corporate restructuring, finance and risk management.
With a keen ability to spot business opportunities, create high-performing teams, negotiate and implement solutions, Johan has been able to create substantial shareholder value primarily, but not exclusively, in the aerospace and financial services sectors.
CGI expanded its expertise in the various target markets by appointing highly qualified and experienced Directors in each target market to serve clients and customers directly and personally.
Emerging Market Specialization
CGI has experience in more than 20 countries, and specializes in emerging markets across the globe. From Peru to Namibia, Turkmenistan to Mexico, China to Russia, CGI has worked with clients on nearly every continent.
CGI's ability to stay "under the radar" and to rely on a network of trusted Directors and strategic partners enables CGI to operate seamlessly across countries and succeed where many have failed before.
Work With Discretion
Because CGI works with top-level government officials, we understand discretion. CGI has extensive experience working with clients to keep transactions confidential, and can structure deals with stated conditions that are acceptable to both parties.
In government-to-government transactions, confidentiality is critical. In these cases, CGI serves as a mediator, and not a stated party in the transaction. This process allows the transaction to handled in a flexible, but constructive way and remain confidential.